Virtual Open Day - Register here
Virtual Open Day - 4th December - Register Here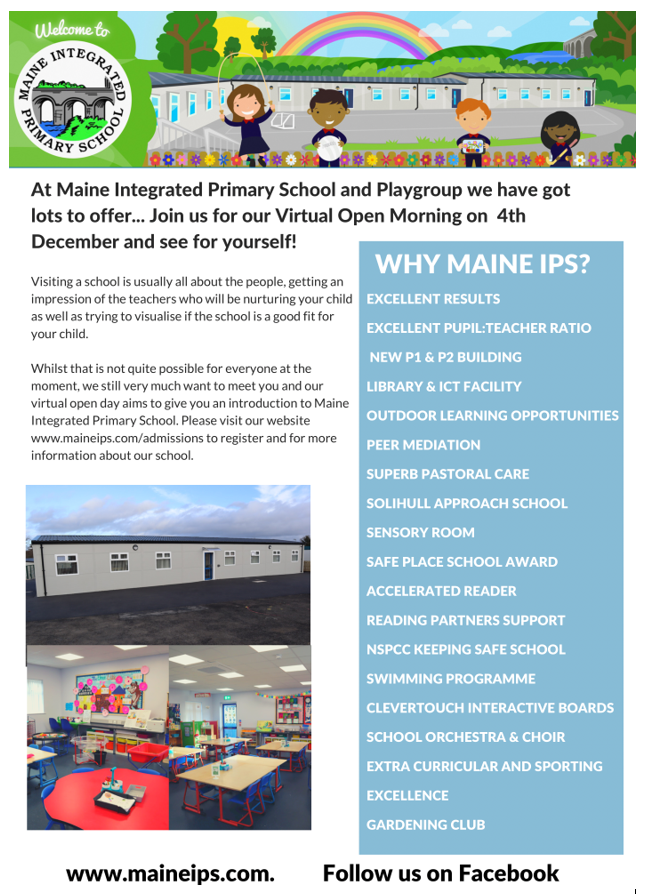 At Maine Integrated Primary School we have got lots to offer... Join us for our Virtual Open Day on Saturday 4th December and see for yourself!
School Virtual Open Event 10am
Playgroup Virtual Open Event 11am
Visiting a school is usually all about the people, getting an impression of the teachers who will be nurturing your child as well as trying to visualise if the school is a good fit for your child.
Whilst that is not quite possible in the usual format for everyone at the minute, we still very much want to meet you and our virtual open day aims to give you an introduction to Maine Integrated Primary School.
Please fill out your details in the form below and we will be in touch with more information and instructions on how to join us on 4th December.
Register Interest for Virtual Open Day and 2022 Enrolment